Jumptopia Playful Wonders
(25 Nov - 07 Jan 2024)
Jumptopia
JUMPTOPIA
PLAYFUL WONDERS
Step into the enchanting world of Jumptopia Playful Wonders, a magical holiday destination overflowing with joy and excitement! Here, you'll encounter two distinct zones, each offering its own unique experience.

The first zone, open to the public, beckons with thrilling Kiddy Go-Carts (available at a fee), a delectable array of food and beverages, entertaining claw machines, and a treasure trove of merchandise for your Christmas shopping delight. In the ticketed zone, prepare to be dazzled by an array of unique and colorful giant inflatables, including some whimsically artsy creations and others that are mechanical marvels with automated features. Be ready for some active fun as you embark on a high-energy adventure in this zone!

Jumptopia Playful Wonders promises an unforgettable fusion of adventure, culinary delights, and non-stop entertainment, making it the ultimate festive hotspot for families and friends to come together, create lasting memories, and embrace the holiday spirit like never before!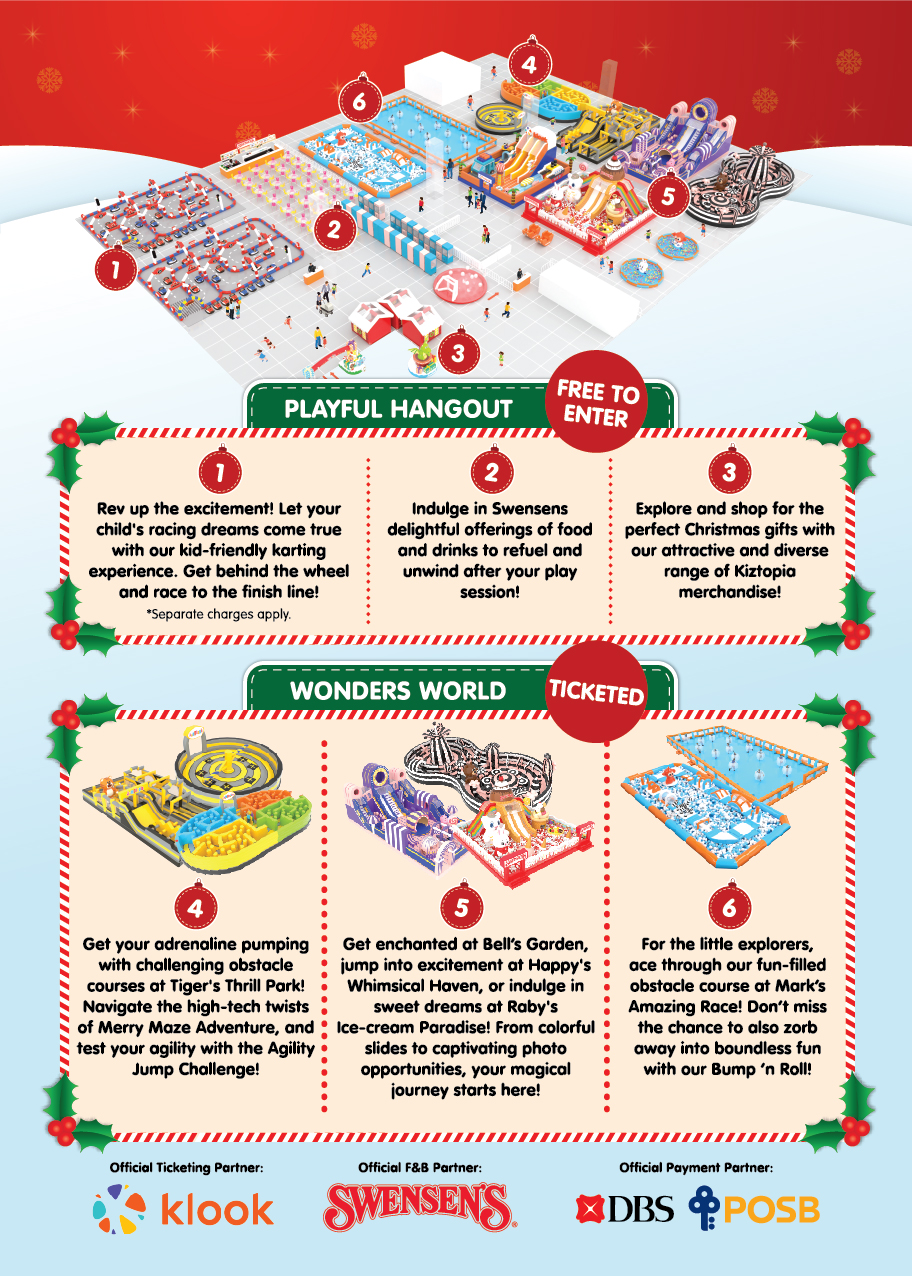 Check out what's in store for you!
New experience to
Learn and Play
FIND US!
MBS EXPO HALL C




Sands Expo and Convention Centre, Hall C, Level 1

8201 0393 (10am – 7pm daily)

Event Operating Hours:




Mon – Thurs: 10am to 7pm (Unlimited play)




Fri – Sun, PH eve & PH: 10am to 8pm (5 sessions, 2-hours each)